Samios website user guide
A guide to using the Samios Plumbing Supplies website.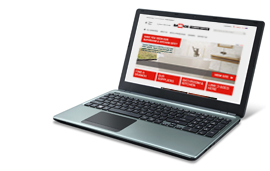 FAQ / Help
View our how to videos as guides on using the new features of the Samios website. We recommend viewing these videos in conjunction with the downloadable user guide for a better understanding on how and why to use our new features. If you need further assistance with anything on our website, please feel free to contact your nearest branch and we will be happy to help.
Using the Bulk Order Pad

A guide on how to save time with the Samios Bulk order pad.
My Account Section
Introduction to My Account

An introduction to the My Account section of the Samios Plumbing Supplies website.

Viewing Historical Invoices and Changing Your Store

How to view and email past invoices to yourself at any time, and how to change your local store.

Requesting Price Files

Download your Price Files from Samios Plumbing Supplies.
My Company Section